Tofu is a User Friendly Food
Many Chinese are puzzled by the fact that a great number of Westerners have such low opinion of tofu's taste . Apparently, there is a misconception of this popular food product from the East. 
Some people suspect that, because tofu's production process is so similar to that of dairy cheese, many think it should taste just as intense as traditional cheese. The fact is, however, that tofu is made from soybeans, not milk. This makes it not only a totally different species of cheese, but one that requires its own distinct preparation process to bring out tofu's best flavor.
To the Chinese and other Asians, tofu is a user friendly food in the following ways: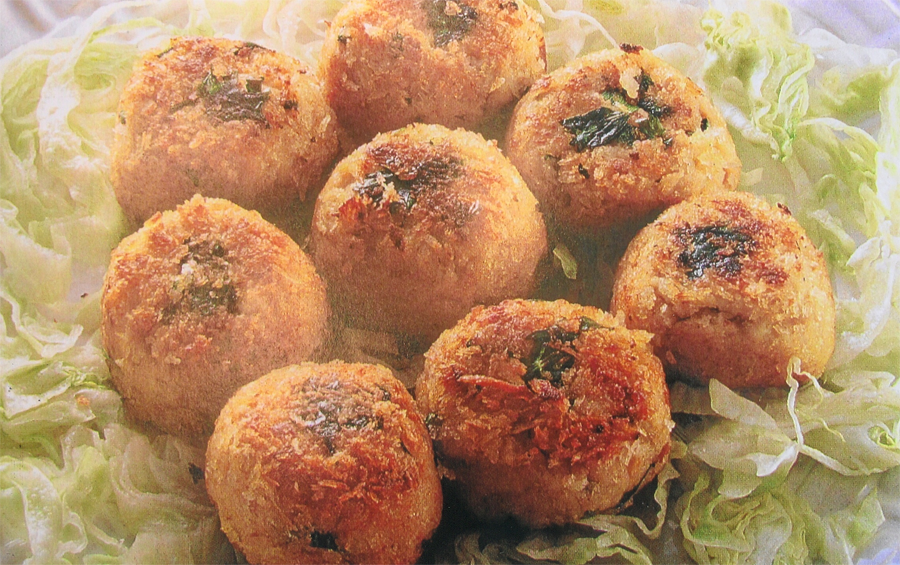 First, tofu usually takes less time to prepare than some other food groups because it needs no washing or peeling and hardly any time in cutting. A tofu dish can be as simple as adding a drizzle of oyster sauce or some other aromatic dressing to it. If you are willing to invest more time and add better ingredients, it can be made quite elegant.
Second, tofu belongs to a fairly large class of foods, consisting of an intriguing variety of textures, colors and shapes that are an unexpected treat for the eye. Tofu comes in blocks, slices, tubes, lumps, noodles, triangles, balls, etc. To cook cake tofu, you can cut it into chunks or dices. An easy and sure way to use extra firm tofu is to smash it into a mixture, then add seasonings and reshape it into balls, patties, rolls or even loaves.
Unlike Westerners who feel more comfortable with firm tofu, most Chinese prefer soft tofu as it takes up flavor faster than firm tofu. It is used extensively in soups and stews. Below is a soft tofu recipe from Delicious Tofu: Recipes and Lore from the Land of Tofu for Meat Lovers and Vegetarians.
Beef and Tofu Stew
Beef stew is a universally popular dish. Although each culture has its own version, in a way, the hearty taste of meat is quite similar. Many Chinese believe Taiwan has the best-tasting beef noodle soup in the world. However, since the cooking prcess of beef stew is rather complex is rather complex and unfamiliar to Westerners, I prefer to choose the simple American beef stew for this recipe. Using tofu to complement the beef flavor adds a very interesting dimension of taste, texture and nutrition. To make the job easier, I use make-ahead beef stew as the stew base. You may use your favorite beef stew recipies; or if pressed for time, you can even try the best brand of frozen beef stew from some supermarkets.
Although relatively unknown, this is an extremely delicious southern-style dish. Both beef and oyster sauce impart a deep flavor to the bland tofu. The key to success is using soft tofu and a tender cut of beef.
2 cups chicken broth
1 cup water
1 cup potato cubes, 2/3-inch
1 cup carrot cubes, about 2/3-inch
½ cup onion cubes, 2/3-inch
2 cups beef stew, with lots of sauce
1 ½ firm tofu cubes
1/3 cup chopped scallions for garnish
Directions
In a medium soup pot, bring the chicken broth and water to a boil. Add all the vegetable cubes, cook over medium heat for about 15 minutes or until the carrot and potato cubes have softened.
Cut the cooked beef in the stew into cubes to match the size of the vegetable cubes. Add the tofu cubes and beff cubes and beef sauce to the chicken broth with vegetable cubes. Continue to cook for about 10-15 minutes over medium heat until all the vegetable and tofu cubes are infused with the flavorful sauce. Add scallions for garnish. Serve warm.
Tofu-Smoked Fish Bites
I am constantly searching for food products or ingredients with substantial flavor to enrich my tofu dishes. I found the Smoked Whitefish Salad through my Son, Ray, who is a gourmet food lover. Since then, I have been using it as my "secret ingredient" to create serveral convenient be elegant tofu dishes for family and friends. The mixture of the Whitefish Salad and Crumbled Tofu also makes an ideal and healthy filling for sandwiches and wrappers.
1 Cup crumbled extra firm tofu, well drained
3 slices sandwich bread
2/3 cup Smoked Whitefish Salad (from Costco or supermarkets)
1/2 cup chopped celery
1/2 cup cooked red quinoa
1/3 cup edemame for garnish
Directions
1. Use a small round-shape cookie cutter, about 1-inch in diameter, cut each slice of bread into 3 round pieces. Bake the bread rounds at 325 degrees until lightly browned and crusty. This will be the base for the Tofu-Fish appetizer.
2.In another medium bowl, combine the Smoked Whitefish Salad with the crumbled Tofu, chopped celery, and half of the red quinoa as the filling for the mii rounds. To make a neat-looking filling on the round bread base, use a relatively small ice cream scoop, press about 1+ tablespoons of filling intto the scoop; then invert onto the bread round, press down and smooth out with your fingers. Repeat with the rest of the bread rounds.
3. Garnish the fish-tofu salad topping with red dots of quinoa and smalled-sized edamame---one in the middle and four surrounding on the side. Serve as an apppetizer or open-faced sanwich.
Tofu and Eggplant Salad
Normally tofu pairs well with ingredients with contrasting textures such as crunchy vegetables. Eggplant is an exception because tofu and eggplant share two common traits--they are both on the soft side and tend to absorb flavors---but eggplant picks up flavors quicker, which makes it an excellent partner for tofu.
1/2 container medium firm tofu
1/2 teaspoon salt
2 medium Chinese eggplants
oil for sauteing
1 tablespoon chopped garlic
1 1/2 teaspoons minced ginger
2 teaspoons chopped shallot
3 sprigs basil
2 tablespoons chopped scallions for garnish
2 tablespoons chopped red bell pepper for garnish
Seasoning Sauce:
3 tablespoons soy paste or oyster sauce
1/2 tablespoon Wan Ja Shan fruit vinegar or balsamic vinegar
1/4 cup vegetable or chicken broth
1 teaspoon chili paste
Salt and pepper to taste
Cut the tofu into 2-inch rectangles. Place in a colander, sprinkle salt all over it and leave to drain for at least 15 minutes. In a frying pan, heat oil over medium-high heat then lightly brown the tofu to firm it up. Using a spatula, cut each piece in half lengthwise right in the pan. Remove and set aside.
Rinse the eggplants lightly and cut each one in half, then cut into quarters lengthwise (or long strips). Place in a deep dish and set in a steamer or a wok filled with 2-inches of water. Steam over high heat for 8-10 minutes or until tender. Drain thoroughly, then cut the steamed eggplants into 4-inch strips for convenient serving.
Combine the sautéed tofu and steamed eggplant strips on a serving platter. In a small frying pan, heat 2 tablespoons of oil over medium heat and sizzle the ginger, garlic and shallot for 1 minute or until fragrant. Then immediately add the seasonings and basil and cook for 1 minute until the flavors are well blended. Pick out the basil and add the scallions and red bell pepper
For garnish. Pour the cooked sauce over the entire dish. Serve warm or cold.
Pumpkin Tofu Soup
Serves 6-8.
1 container soft or firm tofu
1 heaping tablespoon miso (or soy sauce)
2 teaspoons canola oil
2 cups cleaned and peeled pumpkin (or orange squash of choice), chunked
2 cups vegetable broth (chicken is good, too)
1 cup water
1 teaspoon ground cinnamon
¼ teaspoon ground nutmeg
Salt to taste
Lightly rinse tofu and drain well. Cut into half lengthwise, then into slices crosswise. In a medium bowl, dissolve miso with 3 tablespoons warm water (or add soy sauce to water). Soak the tofu in this flavorful juice for at least an hour.
Drain marinated tofu well in a colander. In a large non-stick pan, heat oil over medium heat. Swirl pan to coat with oil then add tofu slices. Cook until lightly browned, about 2 minutes, then flip over to brown on the other side. Remove and set aside.
Steam pumpkin (or squash) in a steamer or bowl over boiling water for about 15 minutes or until soft. Cool slightly and purée with stick blender or processor.
Transfer pumpkin to a medium soup pot. Add tofu and vegetable broth and water; cook over medium heat for 2 minutes. Mix cinnamon and nutmeg with a tablespoon or two of water (so it doesn't clump) and stir into pot. Add salt to taste, stir, and cook for another minute before serving hot.